FILING BANKRUPTCY CAN HELP SAVE YOUR HOME
FILING BANKRUPTCY CAN IMMEDIATELY STOP A FORECLOSURE SALE
This includes filing under Chapters 7, 11 and 13. Chapter 13 Bankruptcy is the most common bankruptcy chapter filed to stop a foreclosure sale. Chapter 13 offers significant protection for individuals who have fallen behind on their home mortgage payments. Under the Bankruptcy Code, individuals are permitted to catch up on all delinquent payments on mortgages and home equity loans against their primary residence over a three to five year period under the terms of a Chapter 13 Plan. Chapter 13 allows individuals to consolidate and catch up on all of their other debt at the same time.
YOU CAN GET CAUGHT UP ON MORTGAGE PAYMENTS, EVEN IF YOU HAVE NOT PAID YOUR MORTGAGE FOR SEVERAL MONTHS OR EVEN YEARS
Individuals who are significantly behind on their home mortgages may not have the financial ability to cure mortgage payments under Chapter 13 as the mortgage must be brought current during the period of the plan (3-5 years). An experienced bankruptcy attorney will help you evaluate your options if you are in this situation. One option and often the best option would include mortgage modification discussed in another section of this handbook; another possibility might be a principal reduction of the mortgage.
INDIVIDUALS MUST START MAKING THEIR MORTGAGE PAYMENTS AGAIN AFTER THEY FILE BANKRUPTCY
You must start paying your mortgage again the month after you file bankruptcy. For example, if you file a bankruptcy case in August, your first post-bankruptcy mortgage payment would be due in September, and you will would be required to stay current on all mortgage payments after that. Provided individuals remain current on all payments against their home following the commencement of the Chapter 13 case, and make all Chapter 13 plan payments in a timely manner, the Creditor on a home loan is required to accept repayment of all mortgage arrears through a Chapter 13 plan. No interest is assessed against the arrears under the Chapter 13 Plan.
HOW CHAPTER 13 WORKS TO CATCH UP ON YOUR MORTGAGE?
Chapter 13 is similar to debt consolidation. Individuals pay one single monthly payment to the Bankruptcy Trustee assigned to their case, and the Trustee distributes the funds among all of the individuals' creditors including the mortgage lender based on a priority of distribution set forth in the Chapter 13 plan. Individuals continue to pay long-term liabilities they wish to retain such as a home mortgage, outside of the plan. Only arrears are paid through the plan.
IMPACT OF PRIOR BANKRUPTCY FILINGS ON AUTOMATIC STAY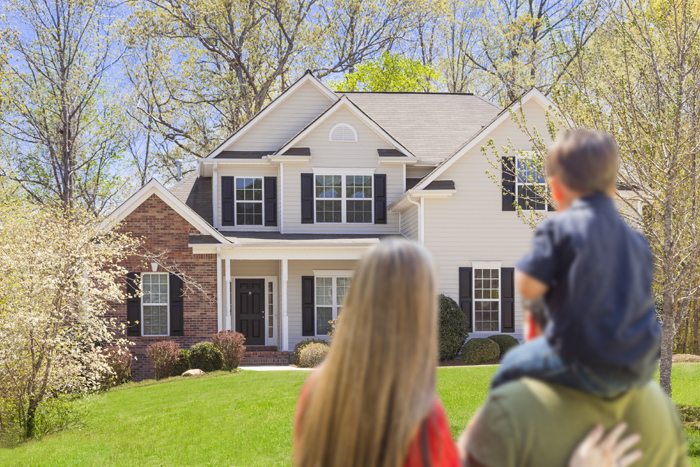 The bankruptcy automatic stay will stop a pending foreclosure sale so long as you have not had a prior bankruptcy case dismissed within the past 12 months. Sometimes individuals have to dismiss and re-file bankruptcies to resolve issues pertaining to their homes and other issues. If individuals have more than one active case in the year prior to filing their present case, there is no automatic stay and things become much more tricky. A qualified bankruptcy attorney can brainstorm your options with you including motions to instate the automatic stay.
REMOVING SECOND MORTGAGES, HELOCS ANOTHER LIENS
In addition to stopping a foreclosure sale of your home, Chapter 13 also allows you to remove certain judgment liens against your home in some instances as well as under-secured mortgages or deeds of trust. There are many other options available in Chapter 13 for eliminating certain mortgage liens (sometimes fully eliminating junior liens) on both principal residences and other properties.
These options are complex and only an experienced bankruptcy attorney would be capable of reviewing them with you.
WHAT IS FORECLOSURE?
Foreclosure is a process whereby a mortgage lender/homeowner can take back real estate if borrowers stop making payments on their home mortgages and fail to attempt to get caught up or otherwise resolve the issue of arrears with the lender.
UTAH FORECLOSURE PROCESS
Under Utah law, a home lender holding a Deed of Trust recorded against a Debtor's home can complete foreclosure proceedings within about 4 months after submitting the proper notice. The filing of a Chapter 13 case stops a foreclosure sale immediately upon filing. If you wait until after the foreclosure sale has occurred, it is often impossible to reverse the foreclosure and your house will be lost. As soon as you receive notice that the Lender plans to start the foreclose process, immediately consult with an attorney
CHAPTERS 7 AND 13 CAN PRESERVE THE EQUITY IN YOUR HOME
Individuals who have a great deal of debt and are contemplating debt consolidation by borrowing against their homes should instead seriously consider bankruptcy options available to them under Chapters 7 and 13. Incurring long-term indebtedness against an individuals' primary residence often results in excessively high payments which the individuals may be unable to sustain over the duration of the loan. If the individuals are forced to incur additional debt after borrowing against their homes, or if they are unable to borrow sufficient funds against their homes to consolidate all of their debt, they are vulnerable to losing their homes upon any change in their financial situation. Chapters 7 and 13 often permits individuals to discharge huge amounts of unsecured debt and get out of unattractive and unwanted secured debt.
HOMESTEAD EXEMPTION PROTECTS A LARGE AMOUNT OF EQUITY
The Homestead Laws in the State of Utah were amended in 2008 and are very favorable to bankruptcy Debtors. The present Homestead Exemption for a primary residence is $30,000.00 per individual and $60,000.00 per couple. There are many complex nuances and details to the Homestead Exemption you should study and discuss with an attorney. Instead of borrowing against their homes, Debtors who are current in payments on all loans against their home, can file Chapter 7 bankruptcy, eliminate most of their other debt, and emerge from Chapter 7 with the equity in their homes intact by claiming up to $30,000.00 to $60,000.00 of the equity in their homes exempt. If you are ineligible for Chapter 7, Chapter 13 options are equally attractive.
If the Debtors' home equity exceeds the limits of the Homestead described above, a Chapter 7 option would definitely not be desirable to them as their homes could be taken and sold by the Bankruptcy Trustee. Debtors with equity exceeding $30,000 per individual or $60,000 per couple, or any equity not protected by the Homestead Exemption should consider filing Chapter 13 to resolve their financial difficulties.
DISCLAIMER
BANKRUPTCY HAS BECOME INFINITELY MORE COMPLEX OVER THE YEARS, ESPECIALLY FOLLOWING A MAJOR CHANGE IN THE BANKRUPTCY CODE IN 2005. IT IS IMPORTANT TO REVIEW YOUR OPTIONS WITH AN ATTORNEY. NO INFORMATION OR MATERIALS CONTAINED HEREIN ARE INTENDED TO CONSTITUTE LEGAL ADVICE AND ARE NOT APPLICABLE TO ANY SPECIFIC SET OF FACTS, ESPECIALLY AS TO ANY INDIVIDUAL'S PERSONAL SITUATION. THE INFORMATION CONTAINED HEREIN NOR THE PERUSAL OF IT DOES NOT ESTABLISH NOR CONSTITUTE AN ATTORNEY-CLIENT RELATIONSHIP WITH UTAH BANKRUPTCY PROFESSIONALS OR ANY OF ITS ATTORNEYS.
For more information on Filing Bankruptcy To Save Your Home, a free initial consultation is your next best step. Get the information and legal answers you are seeking by calling (801) 432-8682 today.