Jody L. Howe, Esq.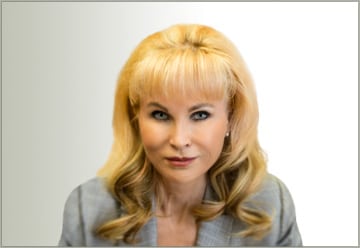 7 Reviews

What Makes Me Uniquely Qualified To Represent You?
Jody Lamb Howe is an attorney licensed to practice law in the State of Utah and is the owner and sole shareholder of Utah Bankruptcy Professionals, P.C., one of the best consumer bankruptcy law firms in the State of Utah.
She has represented thousands of individuals and small businesses in Chapter 13 and Chapter 7 bankruptcy cases, and has successfully assisted them in resolving a number of complex financial difficulties including saving their homes, reducing their home mortgages, eliminating second mortgages, saving their businesses, preserving their assets, eliminating and restructuring debt and stopping creditor action.
She is well known in the bankruptcy community and prides herself on the high quality of work and legal representation offered and performed by Utah Bankruptcy Professionals, P.C.
Education:
She graduated from the University of Utah Cum laude in 1975 with a Bachelor of Science. She subsequently graduated from the University of Utah College of Law in 1985 and began practicing law in the State of Utah.
For the first fourteen years of her legal career, Jody Howe performed work in a number of different practice areas including bankruptcy, litigation, estate planning, divorce and family law, collection, personal injury and business planning. For the past fourteen years, her practice has been committed exclusively to consumer bankruptcy law.
Her experience in the diverse practice areas enumerated above has significantly enhanced what she brings to her bankruptcy practice.
Publication:
She wrote and published "Utah Bankruptcy Law Handbook" in 2000 which she has offered free of charge as a public service on her website since that time.
Memberships & Associations:
National Association of Consumer Bankruptcy Attorneys (NACBA)
Utah State Bar
Utah Bankruptcy Lawyers Forum
Utah State Bar Bankruptcy Section
University of Utah Law School Alumni
American Bar Association
Federal Bar District of Utah
"Jody Howe and Utah Bankruptcy Professionals have represented us in an extremely complex bankruptcy case since 2010. With the assistance of Jody Howe and her experienced team of paralegals, we are succeeding in our Chapter 13 case, are paying back a portion of our debt, and have attained a degree of financial stability…"
Debbie, St. G.
---
"The work Jody Howe and Utah Bankruptcy Professionals did for us changed our lives and enabled us to save our home. We were victims of the mortgage/financial crisis of 2008, and although our home appraised for only $258,000 at the time we filed bankruptcy, we owed $267,780 on the first mortgage and $131,102 on the second mortgage…"
SLC
---
"Jody Howe and her staff at Utah Bankruptcy Professionals took the time to carefully consider our options for our vehicle. It was about to be repossessed, but we desperately needed to keep it. Through Chapter 13, we were able to "cram down" the vehicle (pay what the vehicle is worth – $4,275, instead of what we owe – $6,650), reduce the …"
M. and S. McDonald
(Read More)

7 Reviews